Tutoring and Academic Support Center (TASC)
The Tutoring and Academic Support Center will support students enrolled in Spring 2023 courses both on campus (in LIB 220) and online (via Zoom) for the duration of the term (Jan 30 – May 26, 2023).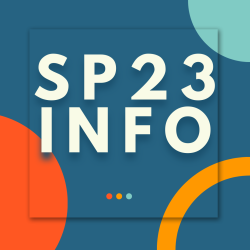 Services
Modalities

Dates and Hours

Drop-in

In-person (LIB 220) and

Online (via Zoom)

Jan 30, 2023 - May 26, 2023

Mon-Thu 9am-5pm, Fri 10am-2pm

Appointments

In-person (LIB 220)

Feb 15, 2023 - May 26, 2023

Mon-Thu 9am-5pm, Fri 10am-2pm

Appointments

Online (via Zoom, link to be emailed)

Feb 15, 2023 - May 26, 2023

Mon-Thu 8am-8pm, Fri 10am-2pm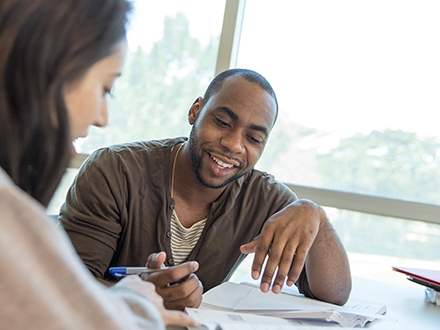 Appointments
Students can schedule an appointment in advance to work with tutors one-on-one. Appointments are usually 50-minutes long, but you can ask for less time. Appointments can be scheduled as needed, but we recommend weekly sessions if possible. Early and later appointments are available online.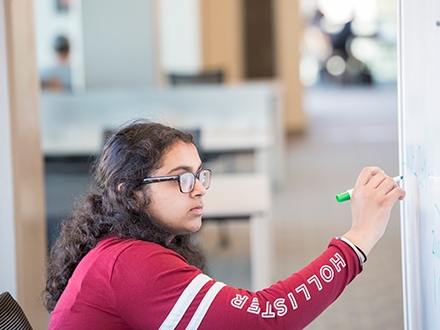 Drop-in
If you have only a couple of questions or just want to make sure you're heading in the right direction, you can drop in for tutoring during our drop-in support hours (see above). To get drop-in tutoring, drop by reception, either in person in LIB 220 or online (see below for Zoom link).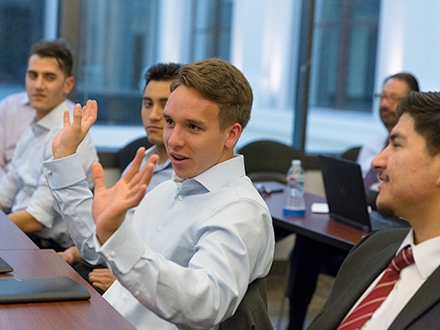 Group Tutoring and Workshops
Our discipline-specific workshops focus on success in a particular course or subject area while our academic skills workshops help develop foundational skills for academic success. We also offer weekly study sessions for certain courses and writing groups for upper division and graduate students. 
Resources for Faculty/Staff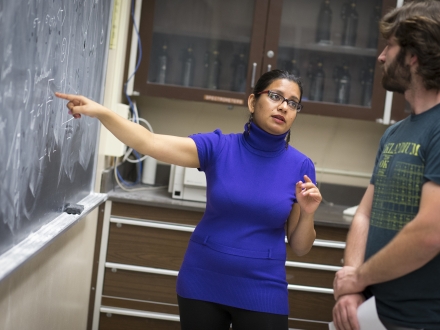 Refer a Student
If you have a student who appears to be struggling and might benefit from working with a tutor, please let them know about our services. You can also refer that student by clicking on the button below and we will reach out directly.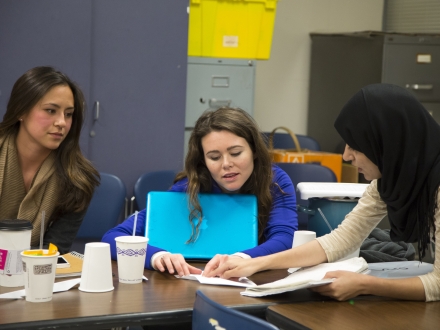 Request a Class Visit
If you would like a tutor to talk to your class about the services we provide, please let us know. We can speak for 5-20 minutes about what is covered in a tutoring session, how to schedule an appointment, resources available online, ways to connect with us on social media, and anything else that you want us to cover related to tutoring.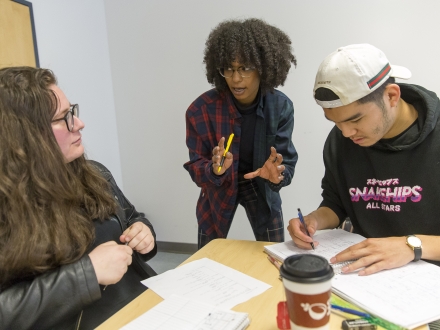 Embedded Tutoring
If you are interested in finding out about embedded tutoring, please inquire here. We can't promise to provide a tutor (which depends on our staff availability), but we'll be in touch to start the conversation!
Other Tutoring Resources for Students